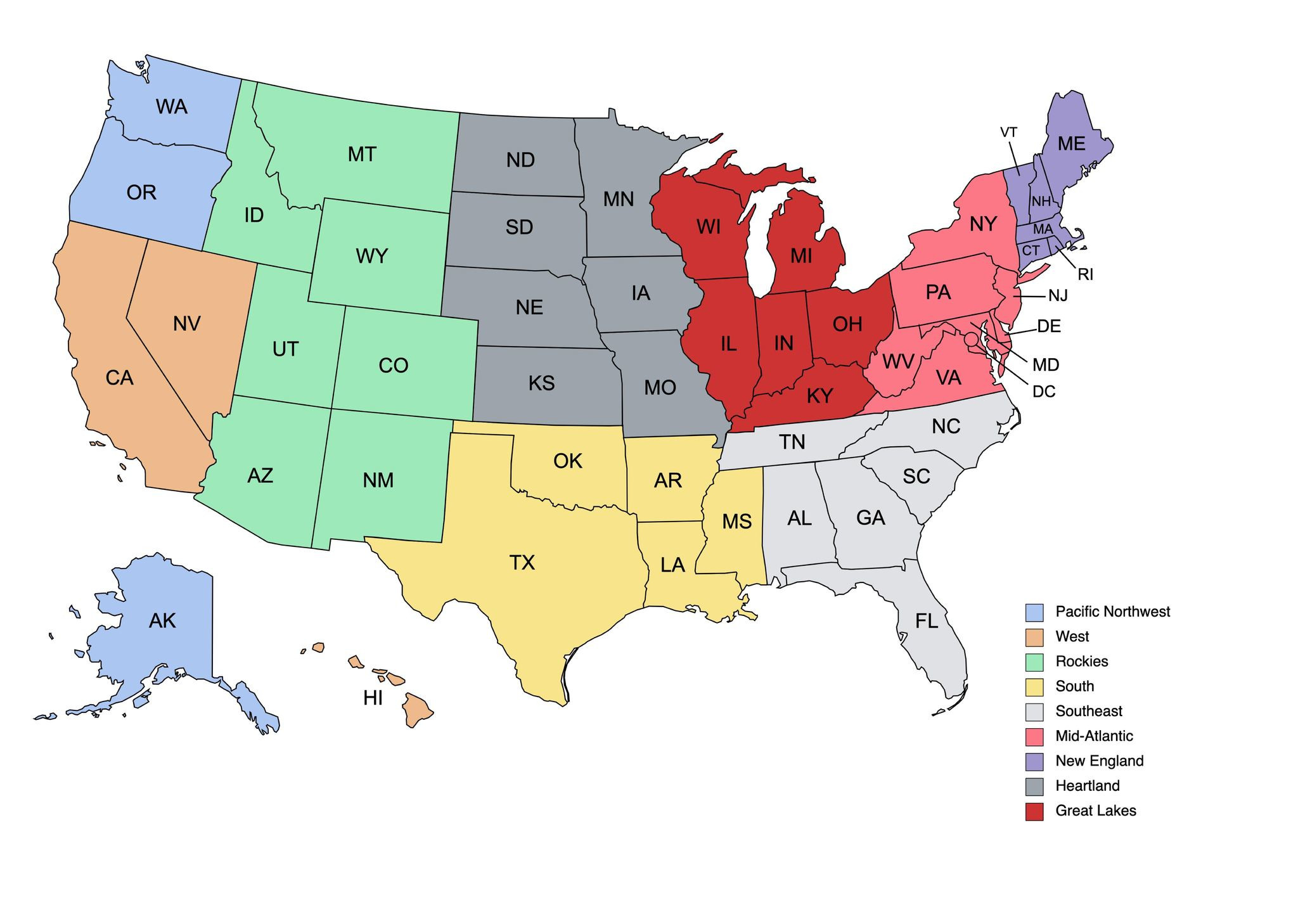 CubingUSA Regional Championships
Starting in 2018, CubingUSA will be supporting Regional Championships in each of seven regions of the US. Please take a look at the above map to see which region you live in. We're still working to finalize the location and dates of each of these competitions, stay tuned for details!
Just like CubingUSA Nationals, our Regional Championships are open to all competitors. However, the title of Regional Champion will be awarded to the top-ranked competitor who lives in that region. In order to be eligible to win a title, you need to log in to the CubingUSA website with your WCA account and select your home state. You're eligible to represent the state where you live at least 50% of the year, and you can only change your home state once per year. Please contact us if you have any questions about what state you can represent.